That's right! We have even MORE madness to share...
Today, we're chatting with Mr. S. Patrick Pothier.
JournalJabber: Hi there! Can you tell everyone out there a little bit about yourself?
S. Patrick Pthier: Greetings viewers, I am S. Patrick Pothier (the S stands for Sean) and I am pleased to be here. I am pleased to be anywhere... I like shiny and fuzzy things. I write as a hobby and I work in a machine shop to pay the bills. I am also an amateur artist, working mostly digitally on my iPad or computer and I love making things out of metal. I like things that combine sweet and salty, and the sound of people whispering makes me tingle. I am also an amateur photographer and occasionally make electronic music for fun. I have another job where I dedicate two weekends a month to caring for disabled people in their home, a worthy and emotionally rewarding pursuit that needs big-hearted people willing to donate their time and energy. Let's see, what else... um, I recently had my appendix taken out. I do not care for Skrillex.
JJ: You are currently working on a few things (zombie lovers read on!). Can you give us a taste on what you have in store for people?
SP: Seeing as how the holidays are coming to a close, I can get back to working on a few projects. First and foremost is a full-length novel based on "The Road to Comfort" from the first edition of Christmas Lites. I'm about twenty thousand words into the first book of a planned trilogy. The series will provide more background into the start of the end of the world, it will see Yannika grow from the girl she was in the original story into an adult fighting to survive in a world where the dead are so numerous they are practically a force of nature and most of the surviving people have either gone mad or given up while the power-hungry have rebuilt society to reflect their twisted and selfish needs. The series will be large in scale, focusing on human conflict and the politics of apocalypse, but full of plenty gory, grabby, bitey Draugrs to satisfy the most hardened Zed Head.
Another project would be to neatly wrap up some started novels and turn them into novellas for a themed anthology, zombies of course, but not your undead ones. It would consists of three long tales. In one, college kids at a rave fight to survive when a biological weapon turns people into stronger and faster monsters hell-bent on consuming flesh. In another, a parasite infects a city after a hard rain, those afflicted wake up after a short coma with an uncontrollable urge to commit terrible acts of violence, bringing the city to chaos and giving the few unaffected a bloody battle for survival. In the third, a genetic virus has decimated humanity: the infected are physically incapable of processing food and millions die of starvation before it is discovered that the only food they can eat is human flesh. Those immune to the virus live in fear of being prey to an enemy that cannot only think like them, but can organize into a nation and declare war, subjugating the healthy into cattle bred for meat.
I'm hoping to write some more short stories, too. I'd love to do a short-story collection.
Also in the works is a YA sci-fi tome about time travel and super-powered people dealing with their blooming hormones.
Don't you just want to squish them???? :-)
JJ: Okay, just because I MUST talk about this. Can you tell everyone out there about our Journal Jabber mascots, Mammoth and Lenny?
SP: Mammoth and Lenny are my pet rabbits—adorable little blobs of fur that bring light to my days. Mammoth is a spayed female, a dwarf breed called a "Mini-Rex," a white, brown, and black piebald lump of personality and spunk. Lenny is a neutered male, a mix of Mini-Rex and a breed called Harlequin. He is a wuss and has a constant look of confusion, his hair is short but gets all over the place, and he has brown and gray bands like an earth-toned tie-dye shirt.
Rabbits are great because I live in a small apartment—think of it like a Turkish prison cell with modular furniture and tasteful faux-hardwood flooring. Rabbits are like cats—they are smart, have a mind of their own, and can be trained to use a litter box. Some breeds, like my dwarfs, grow to only about 3-5 lbs; there are breeds that can grow to 25 lbs and are the size of some dogs.
Though I bought Mammoth first from a pet store, Lenny was adopted from a shelter, and I would advise anyone looking to get a pet rabbit to do their research and please adopt. Rabbits are similar in maintenance to a dog or cat and do best inside with plenty of room in a safe environment free of cords and hazards. They are healthier when fixed (all rabbits from shelters are fixed) and need lots of love and attention. They do best in bonded pairs; that's when you get to see all their fun behaviors. They are a great addition to a family and, if taken good care of, can give you 12 or more years of love.
JJ: How long have you wanted to be a writer?
SP: I've told stories as long as I could talk. My mind is such that I've always been fascinated with figuring things out, which led to a great love for reading. I mostly read non-fiction when I was a child, maxing out my check-out limit from the school library in the "reference" section. A love of reading invariably leads to a zest for writing. I've been writing stories ever since grade school. I never seriously gave thought to trying to publish anything until I was in high school and some teachers told me I had talent. I won some contests then, had work published in textbooks, and wrote a couple of stories for some short-lived online zines.
JJ: This is the second year you have participated in Christmas Lites. What made you come back?
SP: I had a blast the first time around. It's such a worthy cause; the NCADV is a great organization that needs all the support it can get. Plus, on top of that I was given the permission to write Christmas ZOMBIE STORIES. I mean, who gets to do that? Add to that the honor of being published alongside really talented and dedicated people—it's like several dreams stacked up on each other... I keep wanting to spin a top to see if it's real.
JJ: Tell us something about yourself that no one would expect?
SP: I am actually a twelve-year old Asian girl—kidding, I wish. Though I can sometimes write very graphic sequences in my work, I am HORRENDOUSLY Plasmaphobic (afraid of blood). I can't stand other people's or my own. On more than one occasion I have thrown up and passed out at the sight of blood. Though, I did recently almost get over this after a work injury nearly severed the tip of my finger—I treated the whole thing as a meditation on overcoming fear and appreciating the pure fragility of these meat-bags we call bodies. I also took lots of pictures and grossed people out with them for months. My finger did heal quite nicely (the saw blade missed the nerve, so I did not lose feeling or movement) and now no one can tell.
JJ: What did you want to be when you grew up?
SP: For the longest time I wanted to be a robotics engineer, to combine my love for science with the ever-growing realities of science-fiction. Then I wanted to be an architect. Then an artist. I actually went to school and studied to be a graphic designer, but I'm so scatter-brained I couldn't see that through to the end. Though I just turned thirty, I'm still in that mindset of "when I grow up;" this farce of "adulthood" is just that. Give me a cardboard box and some markers and I'll turn it into a castle or a rocket ship... or a castle ship. I have a bumblebee costume that I sometimes put on to go out and check my mail.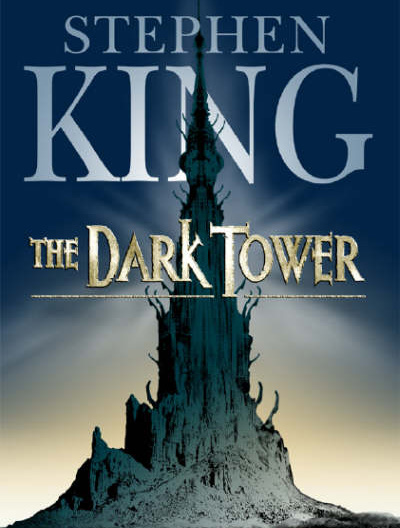 JJ: Who are your favorite authors?
SP: My favorite of all time is Stephen King. I've read him since fourth grade. Next would be Michael Chrichton, a great literary and scientific mind that we lost way too soon. Throw into that Isaac Asimov who sparked my love of sci-fi. And, as of late, I've really gotten into Chuck Palahniuk. Some more authors I've enjoyed watching their success grow are fantasy author China Mieville as well as Dave Eggars, who seems to be leading a wave of new fiction writers and whose memoir A Heartbreaking Work of Staggering Genius is as profound as it is funny.
JJ: Any authors who have been particularly influential on you?
SP: I would definitely count King and Chrichton as influences. King's Dark Tower series had such incredible scope and versatility that I think it can inspire writers of any genre, especially the first three books.
JJ: Where can people find and follow you?
SP: They can find me on Twitter and Facebook. If they want to see pictures of Mammoth and Lenny, they can follow me on Instagram. I am working on getting a domain name and creating a blog, news of which will be on Twitter and Facebook.
Facebook: S. Patrick Pothier